Meet the tutors for Year 7
Mr Richards - 7a1
Ms Scotcher - 7a2
Mrs Ley - 7a3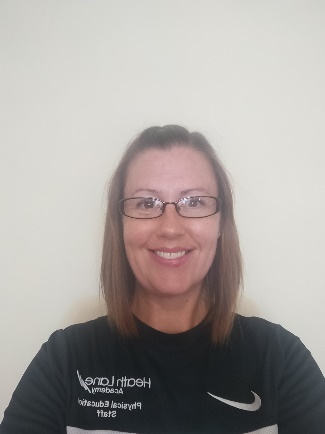 My name is Mrs Ley, I have been teaching at Heath Lane Academy and Heathfield, and before that near Coventry. I have been teaching PE and Science for 19 years. I am a tutor in Virtus and can't wait to welcome you into our group.
You may recognise me, as I have in the past been into some of your primary schools to deliver sporting competitions and netball sessions at your school and at Heath Lane Academy.
A little about me; I am originally from Northern Ireland, and have been living in England for 23 years, and still have a little bit of my Northern Ireland accent left. I'm married with 2 children who are keen on sports too.
I love Netball and still play for my local team. I enjoy walking my little dog, Pilates, running (occasionally), and socialising with friends & family.
I'm really looking forward to seeing you at our sports clubs and activities. Get involved, it's a great way of meeting new people, having fun together and you may get into some school teams too.
If you have any questions you can email me on: Susan.Ley@MidlandAT.co.uk
Enjoy your summer, and I look forward to meeting you in August.
Mr Overy - 7a4
Mrs Johal & Ms Adcock - 7a5
This is the presentation that was played in the meetings with the tutors on the virtual parents evening on the 1st July