Peek at the Day
On Thursday 22nd June we were able to host pupils from Barwell Academy, St Simon & St Judes and Higham on the Hill primary schools for our Year 5 "Peek at the Day". This event was able to go ahead following thorough risk assessments and year 5 children remaining in their primary school bubbles throughout the morning.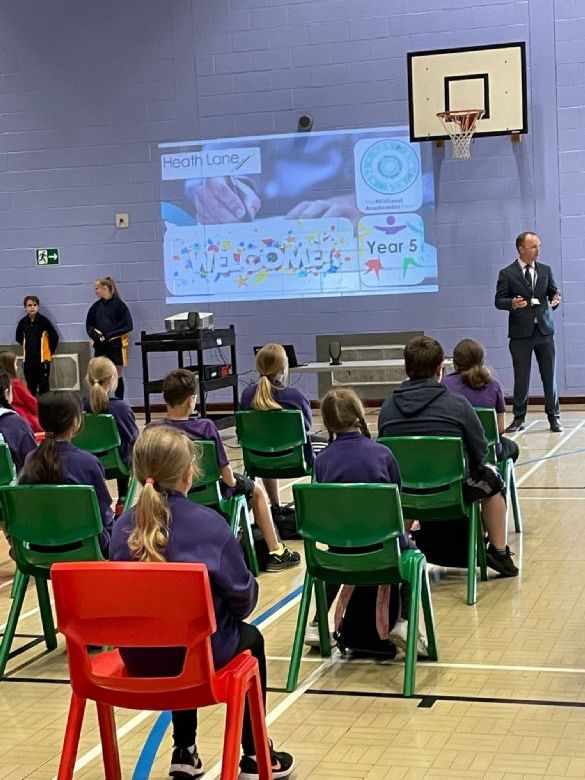 Our Principal, Mr Trimingham, and Mrs Ley, our Transition Lead, gave the pupils a warm welcome before they then watched a short video and had the chance to hear from some of our current year 7 students.
Each group had the opportunity to sample different curriculum activities throughout the morning, that they may not normally participate in, in their primary setting.
Pupils from the primary schools remained in their bubbles and moved around the building by walking outside the building. We were really fortunate with the weather
Miss Ley provided an excellent time table that ensured the pupil had a real "Peek at the day"
PE
Mr Wiseman & Miss Osborn ran different sessions of cricket & tennis. Each activity provided the opportunity to develop hand eye co-ordination, fitness & team building skills.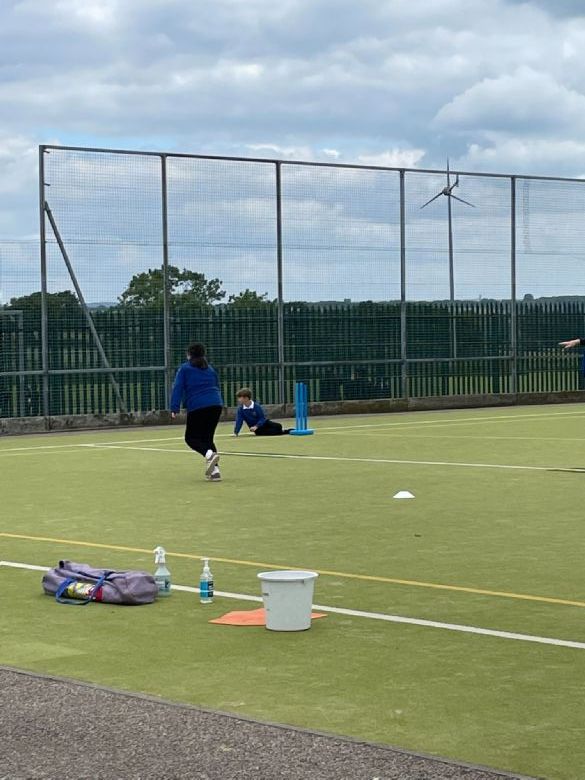 Cooking
One of the most popular lessons among the year 5's was food technology. Miss Cooke & our Technology technician Miss Duffy delivered a lesson where pupils made pizza. Year 5's not only got to make the bases and choose their own toppings but they also got the opportunity to make their own pizza box and take their cooked pizzas back to their primary school with them. Even the year 5 teachers had a go. They smelt amazing and our Executive principal Mr Lomax couldn't resist popping into the session with Barwell to take a look on how well everyone was working.

Art
Miss Mitchell delivered a lesson looking at drawing letters, they looked at proportion & perspective.
Computer Science
Mr Immings introduced the year 5's to coding & pixels in his IT suite
Design
Our Director of Learning for technology Mr McEntee devised a design lesson where pupils designed and made cardboard packaging.
Science
Another extremely popular lesson was Science. Miss Johal & Mr Rice helped some of our year 5's design & build their own rockets! With the help of our lab technicians they made fins and nose cones for their rockets then they took them outside to see which of these could fly the furthest. Please see the video for the montage of some of the experiments. The year 5's were extremely enthusiastic with this task, the countdown and the competition made this and exciting learning experience.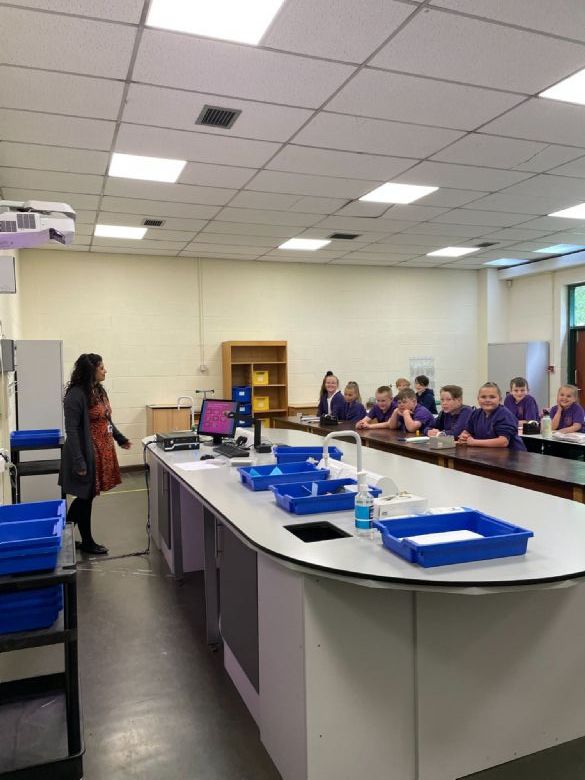 The day was a great success! Thank you to all staff who worked hard on making this a great event, it was a wonderful HLA team effort!
The Year 5 pupils brought so much excitement and enthusiasm it was amazing to be able to welcome them on site. They were so polite and so well behaved. Thank you to all the primary staff who supported this day.
To all the year 5 group we hope that when it comes to choosing your next school you will want to join our Heath Lane family