Prom 2022
On Friday 24th of June at Sketchley Grange hotel for the first time in two years our Year 11 group were able to have a Prom to celebrate the end of their examinations and the end of their high school experience at Heath Lane Academy.
It was a fantastic evening where staff and students celebrated together.
Arriving in style
Some of our Year 11's went all out and we saw an array of really impressive cars for the arrival to Prom. There were some vintage, classic and luxury lifts were given by parents and grandparents.
Dinner & Dancing
The prom committee did an amazing job decorating the venue a big thank you to you all who came in the morning to make it look so special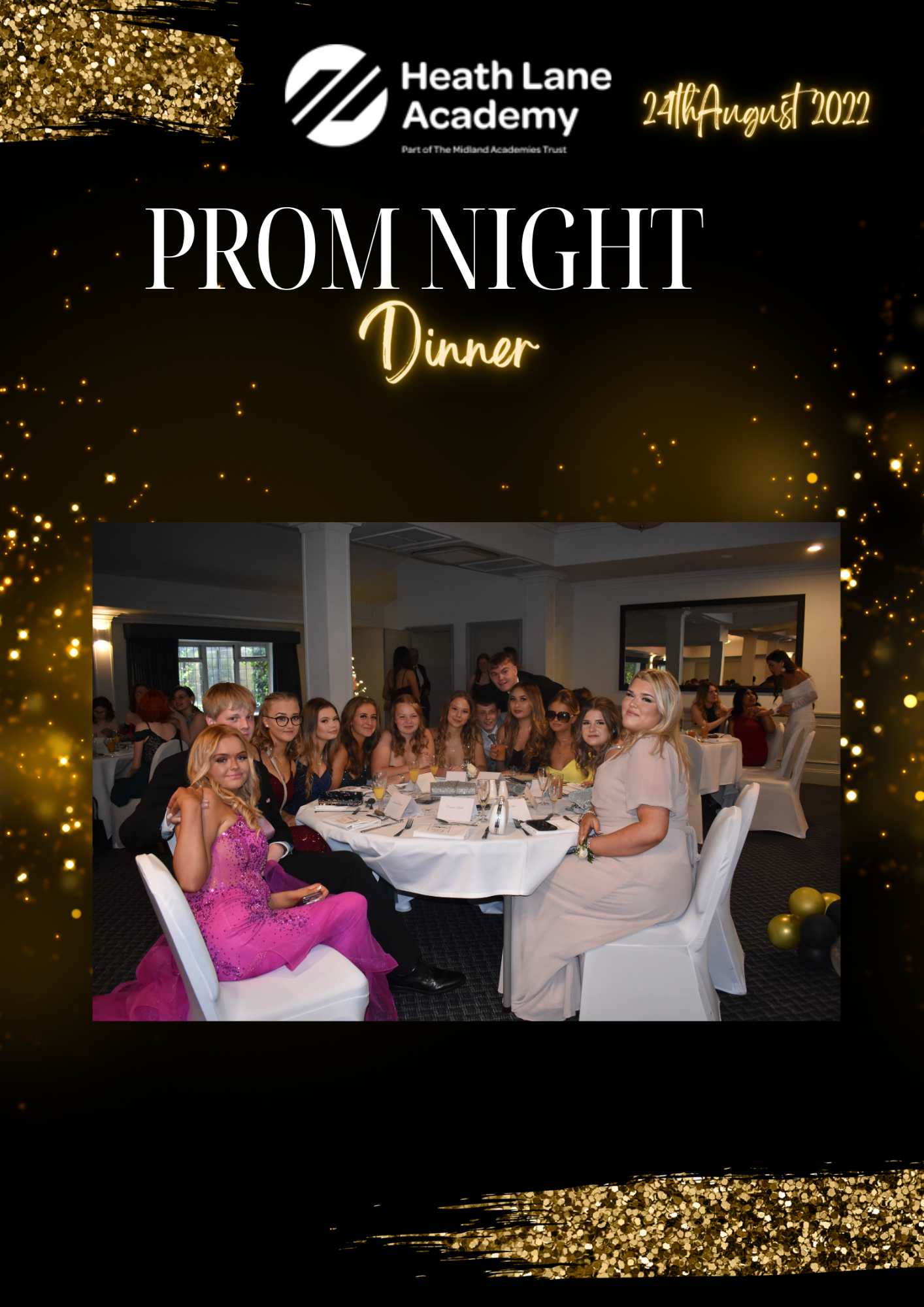 Awards
The Year 11 students did a secret ballot at the Prom to vote for some special categories and our winners were .................
Most Likely to become a Millionaire
Joshua Evans
Most likely to become famous
Poppie Keddie
Class Clown
Kuda Gowanese
Double Act
Ava Lewin & Micha Oumezaouche
Secret Hero
Lily & Summer
We wish you all the best in the future
Congratulations class of 2022