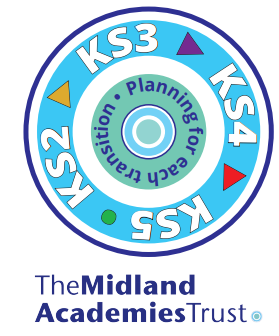 Welcome
We are so pleased you are considering Heath Lane Academy for your child and wanted to provide you with information about the school to help you in making your decision and getting your child ready for joining Year 7.
Choosing and starting at a new school can bring with it a few anxieties and we hope by giving you information and a point of contact you will feel ready to make this move.
In addition we have our new parent email address to which parents and carers can forward any questions for us to respond to support you in making the important decision about your child's secondary education.
On this section of our website we will provide you with information to help with this decision process and further information throughout the year to enable this to be a smooth transition from Year 6 to Year 7.
Prior to starting in the Autumn term, we contact all the Primary schools and in particular the Year 6 teachers who provide us with information to help ensure every child has a supported start at Heath Lane Academy. They will even let us know what friendship groups work well together so children don't need to worry about not knowing anyone on their first day.
In early May we email a MAT Transition Pack. In this pack you will find a number of forms and information we would like you to read, complete and return.
You will find details of term dates, uniform requirements, free school meals and lots of other key information here on our website
Please keep checking this section of the website as we will add information regularly and hope to keep you updated throughout the rest of the year.
The Midland Academies Trust has a proactive approach to supporting all students through key transition stages.
The term 'transition' refers to the changes children and young people go through as they progress between different educational settings and move to employment or training.
Transition brings changes and often these can cause some anxiety for both parents and their children. Our approach focusses on three main transition points:
• Key Stage 2 -3 Primary to secondary school
• Key Stage 3- 4 Career Planning and subject choices at GCSE
• Key Stage 4-5 The move from school to FE college, 6th Form, apprenticeship/employment or work.
Moving from one school setting to another can be stressful and at the same time exciting. Our approach is designed to pre-empt possible issues and work to enable all our young people to make the necessary adjustments so that transition is a smooth process.
Key Stage 2 -3 Primary to secondary school - Peek at a Day
All our schools work in closely with their Primary Partner Schools to offer a variety of experiences to Key Stage 2 children.
For some children in Year 4 and 5 the opportunity to visit their local secondary school can begin the bridging process. 'Hands on' activities and lessons involving children from Primary Schools working collaboratively with older students develops relationships and new skills.
Our established programme called 'Peek at a Day' runs throughout the year and is often focused around Design Technology, Food Technology, Art and Design, Science and Physical Education. We also involve external providers to support the activities and learning which makes the experiences memorable.
Our programme is varied and provides 'hands on activities' easing children into a new environment through activities that stimulate and develop their learning.
For children joining the Heath Lane Academy we are offering 'Advance to Go' an opportunity to come to school and experience new lessons and a new environment in the July of Year 6. This transition has been very successful at supporting children as they move from primary to secondary school and reducing the anxieties they have about joining a new school. New routines, new teachers, new classrooms and a new timetable are all explored in a friendly and supportive week as well as the advantage of making new friends before the start of the Autumn term.
Parents comment:
'Excellent idea to come for a whole week. My daughter is happy and now a lot more confident in coming in September'
'I think this week has been great, an excellent bridge for the Year 6 's my son is excited about starting in September'
'Fabulous week! – settled the children's nerves about September'
'I am looking forward to my daughter starting in September. I know she will achieve great results'
Key Stage 3- 4 Career Planning and subject choices at GCSE
Our students in Year 9 begin to select their GCSE subjects and are supported through individual and group sessions by experienced members of staff and qualified Careers Advisors. We believe in providing high quality information and encourage discussion around choices that are supported by local labour market information to enable students to feel confident in their choices.
Our planned programme of Careers Education is designed to enable students to explore the world of work and also future work as they consider a wide range of opportunities and employment. We encourage and invite into school for assemblies and events a wide range of local employers, FE colleges and apprenticeship providers to support decision making and give the students meaningful opportunities to ask questions and find out information.
Key Stage 4-5 The move from school to FE college, 6th Form, apprenticeship/employment or work
Leaving school for some students presents a wide range of new opportunities and for others may present some challenges. We aim to make all our students aware of all local opportunities as well as those available nationally. All our students receive one to one guidance interviews during Year 10 and 11 to help plan for a successful future and access career opportunities. We provide direct access to a range of Post 16 providers through events like 'Your Future MATters' designed to engage all our students with employers and providers supporting a positive destination.
All Midland Academies Trust Schools are committed to ensuring at all stages of their schooling the students in their care are supported and able to access all the opportunities available to them so they can fulfil their potential and have successful futures.
Transition Dates for your Diary
We realise that this is an exciting time for students but also appreciate that there may be some aspects of moving to secondary school that they are worried about. Please reassure your child that they will have an opportunity to ask any questions and we will update our website with further information over the coming months but in the meantime, if there is anything at all, please do get in touch.
Our Transition Lead is Mrs Susan Ley, and she can be contacted through the New Parents Email address
Year 7 September 2023 – Key Dates
| | | |
| --- | --- | --- |
| May/June | School Visits | We aim to visit all students at their primary school to meet them for a chat about moving to Secondary School. |
| May/June | Information and forms to Parents/Carers | We will be contacting you again with more details about the 'Advance to Go' (Transition Days) and distributing parent information forms. They are really important and would like these returned to the Academy ASAP. The deadline for school transfer forms is the 6th June 2023 when your child comes to the Academy for 2 days. If they can be returned earlier that would be much appreciated |
| Thursday 29th June | Open Evening | This is your opportunity to come and find out all the information you will need before your child starts here. |
| Thursday 29th and Friday 30th June | Transition Days 'Advance to Go' | All students who have accepted their places will be invited to come to Heath Lane Academy to experience life at the Academy. You will receive specific information about these days so you know timings and what your child will need with them. |
| Tuesday 29th August | Autumn Term starts for all years | Start date for the Autumn term. |
| Thursday 5th October | Year 7 Settling in Evening 4-6pm | This is an opportunity to meet your child's form tutor and see how they have started life at the Academy |