Safeguarding yourself & your friends
If you're worried about yourself or one of your friends then please speak to us.
You can speak to your tutor, your pastoral leader or use the link below to email
Mrs Curtis philippa.curtis@midlandat.co.uk
Miss Wheeler jamie.wheeler@midlandat.co.uk.
Nothing is too small to speak to us about.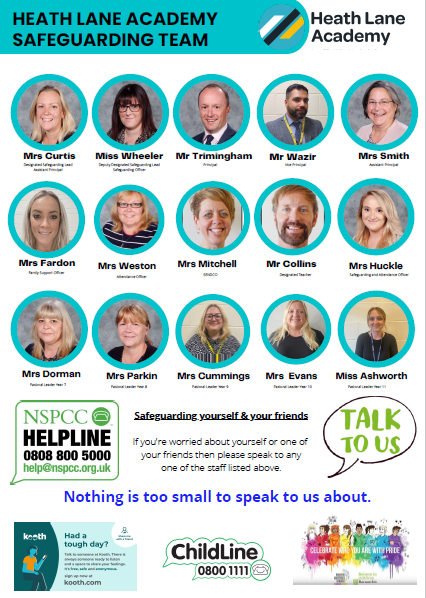 For alternative sources of support please see below.